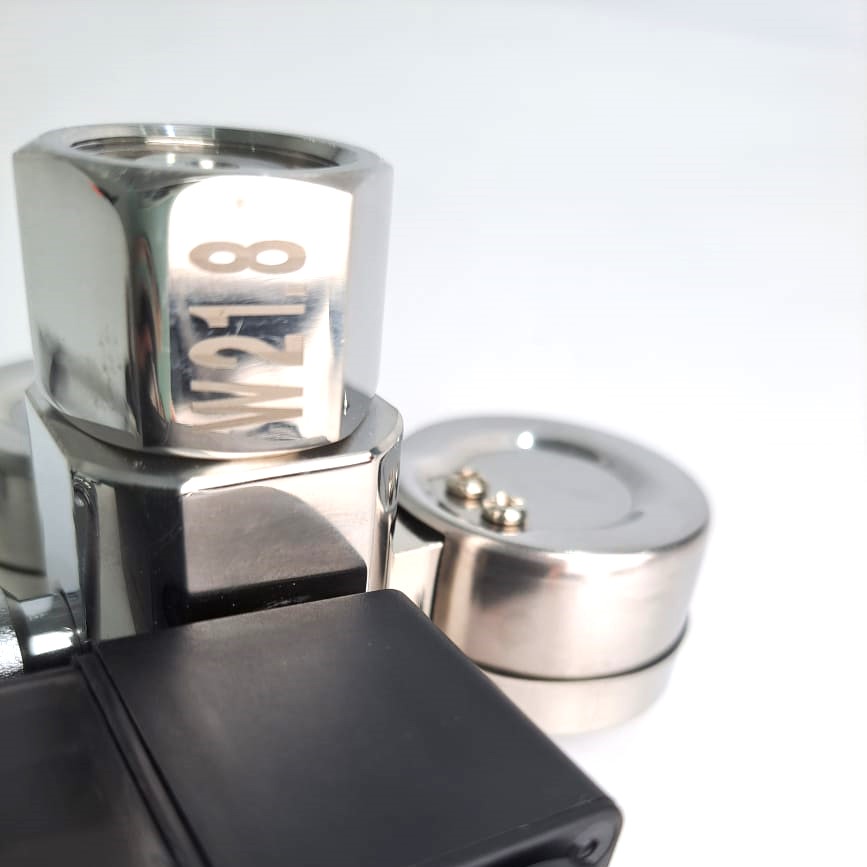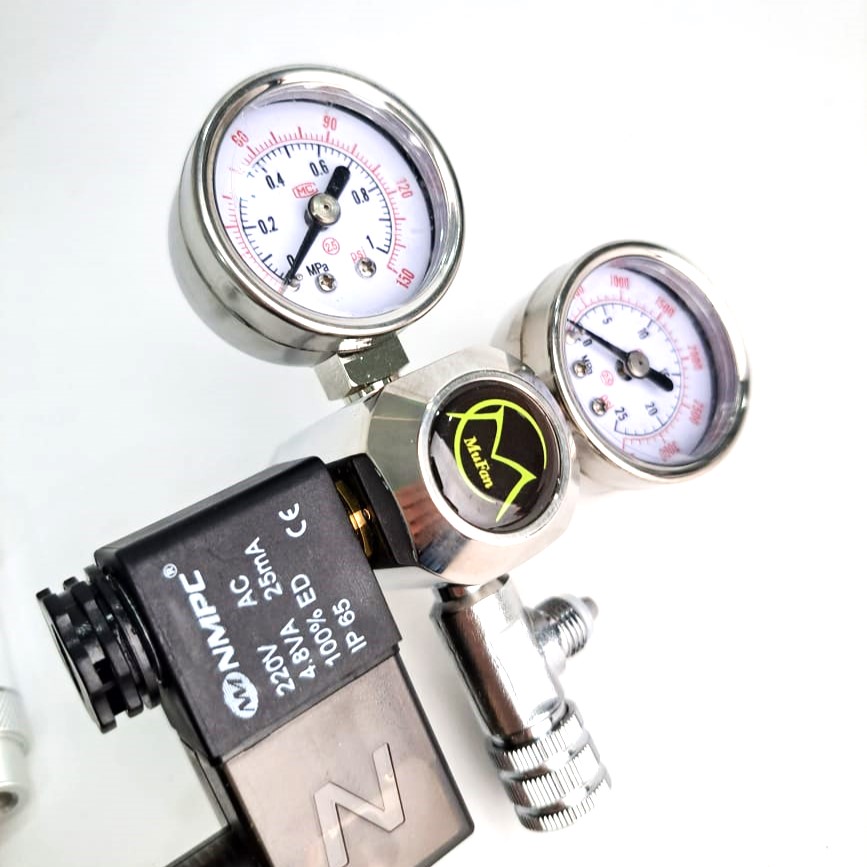 Mufan CO2 Solenoid Regulator is a superior quality CO2 Regulator designed specifically to use with CO2 diffusers. It is an excellent regulator for the beginner enthusiast or the planted tank professionals seeking a sleek, compact, superior quality regulator.
Made with Duralumin, the Mufan CO2 regulator solenoid outclasses its competitors through its excellent durability and its precision control of gas flow with parts from China.
Designed with simplicity, the Mufan CO2 regulator solenoid allows users to hand tighten the regulator to the CO2 cylinder or by using Wrenches.
comes with a bubble counter.
**REMARK: WARRANTY APPLIED FOR MUFAN CO2 SOLENOID REGULATOR ONLY**
Product Specification:

Connection : UK Standard ( W21.8 ) or CN Standard ( G 5/8 )
Pressure Gauge Range : 0 to 3000 psi ( Tank pressure ) / 0 to 150 psi ( Dosing line pressure )
Plug Standard : UK 3 pins plug ( Suitable for Malaysia Socket )
Power Supply : 220V / 25mA / 1pH
** Body Material : Aluminium Alloy or Stainless Steel **
Warranty Details:
** 6 months warranty against manufacturing defects for issues caused by gas leaking/no gas output from valve/solenoid or regulator functioning mechanism.
** Damages caused by human errors/water splash/water submersion/wear and tear/wrong installations are not covered in warranty scopes.
** Please select variation with warranty, no warranty is provided if you select variation without warranty.
** Faulty products will need to be returned to us to do an inspection before claiming a warranty. Repair works will be performed which take times around 3-14 days or longer depends on the situation. Both postage charges cover by the buyer.
** The functional test will be run on all electrical products before delivery, hence the seal of the product's packaging opened. Please leave a remark in your order if you do not want us to open the seal for functional test, and we are not responsible if the product arrives at you malfunctions.
** To claim warranty, contact our hotline +6011-23269699 for further instructions.
**REMARK: WARRANTY APPLIED FOR MUFAN CO2 SOLENOID REGULATOR ONLY**