Product Description: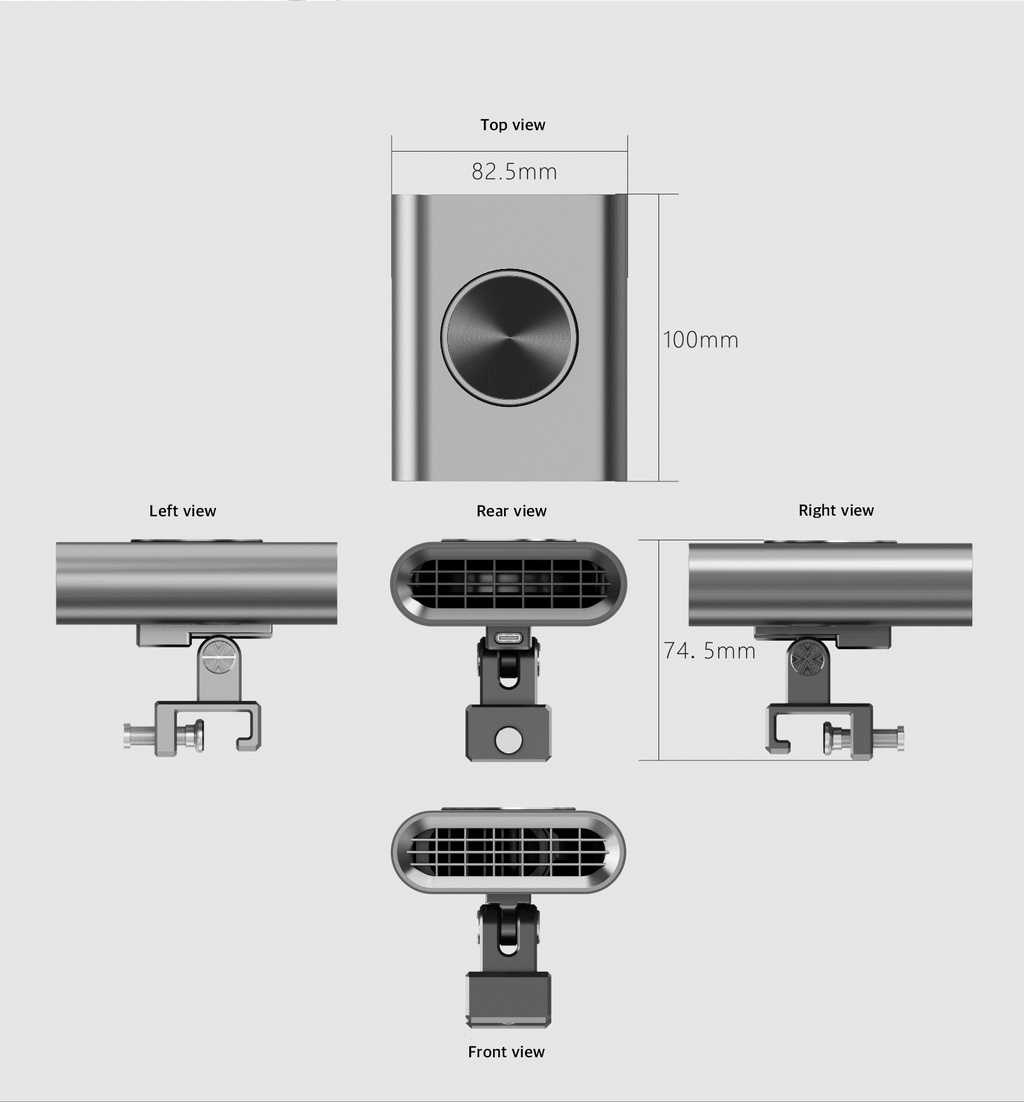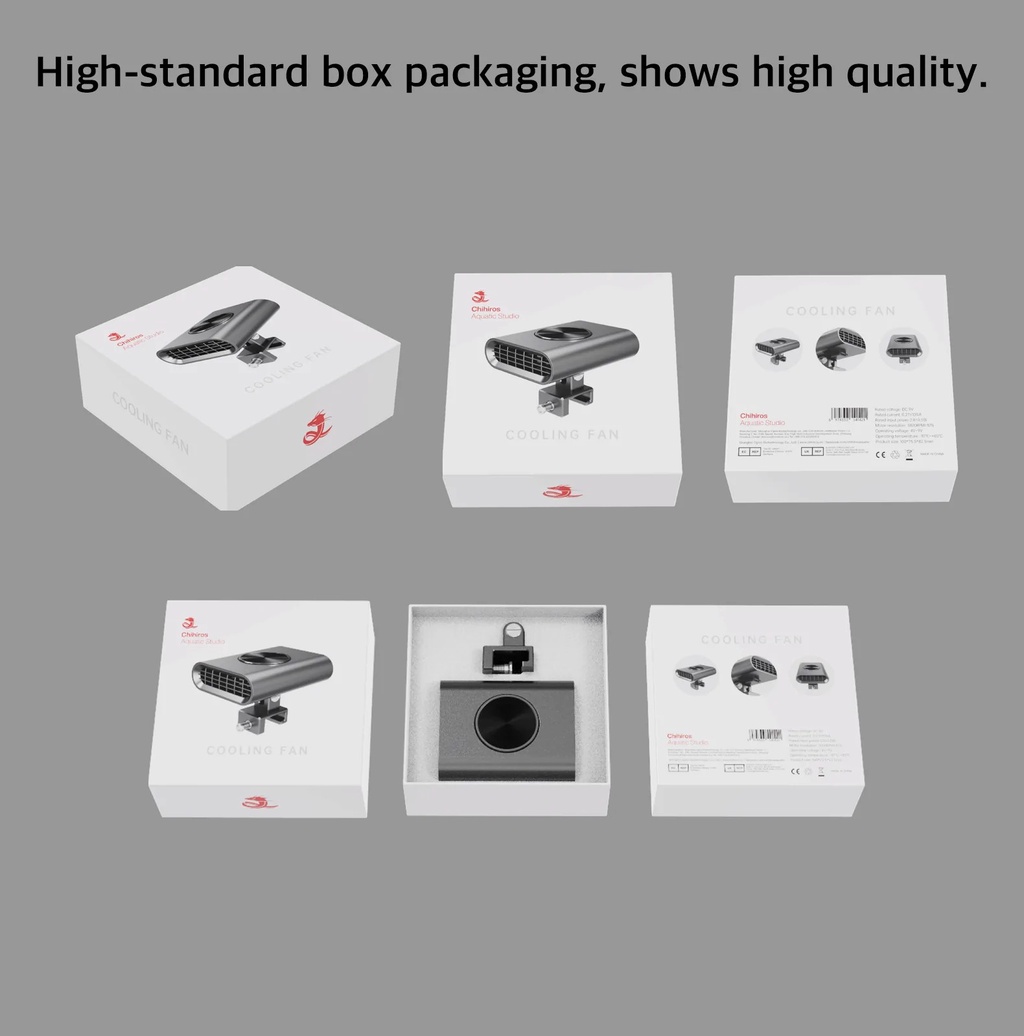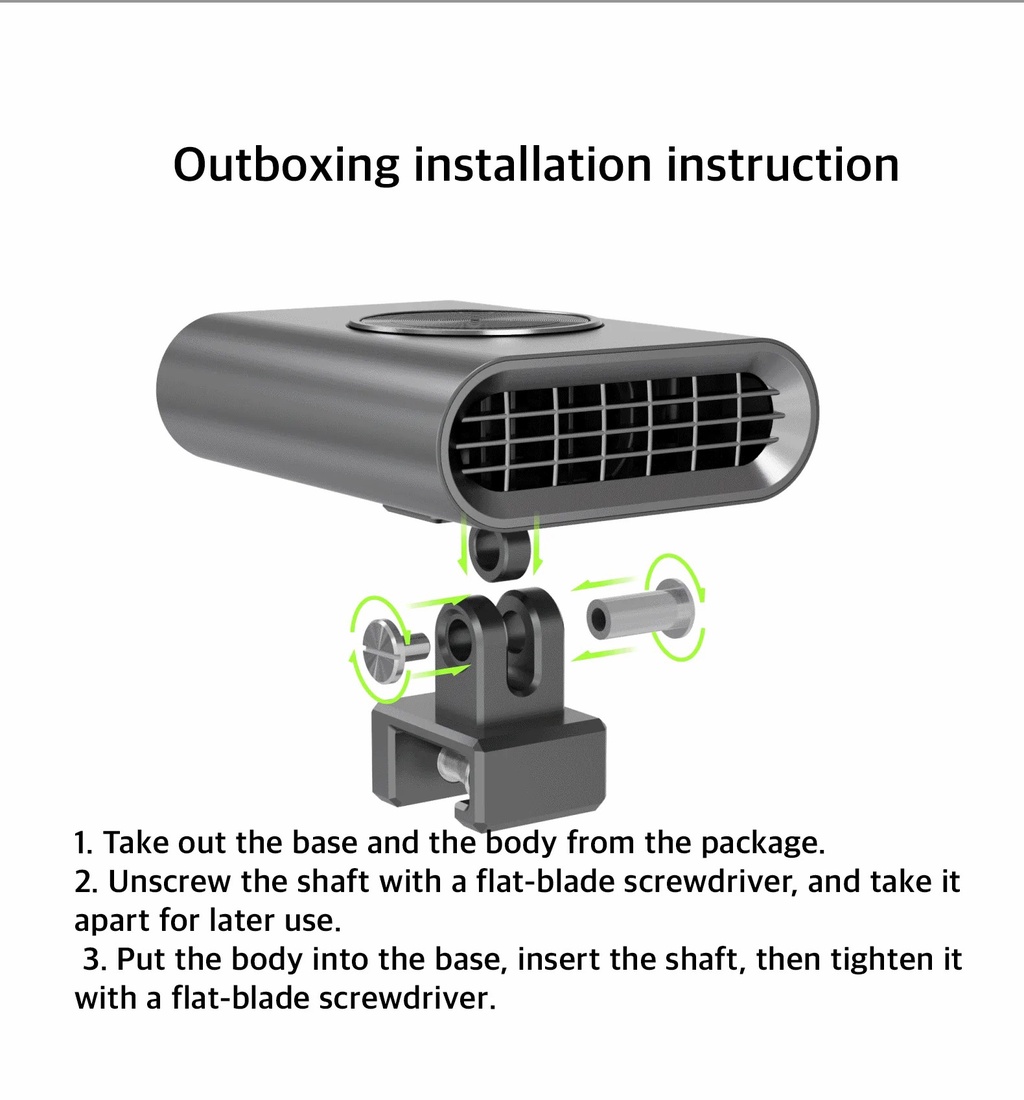 Product Description :
The Chihiros Cooling FAN is made for freshwater and marine aquariums with a capacity of up to 60 Litres. The mini fan can effectively cool an aquarium during warm periods. To cool down a small aquarium, the Cooling Fan is aimed directly at the water surface. This causes the top layer of water to evaporate more quickly and the tank to cool down. By simply pressing a button, the speed of the fan and thus the cooling result can be controlled. With the help of the Cooling Fan, the water temperature can be reduced by 2°C – 4°C. The FAN is attached with a clamp. It is mounted directly to the edge of the pool. The feather-light aluminium alloy housing is splash-proof and must not be operated under a cover.
– With Bluetooth function
– Fan for cooling small aquariums
– Suitable for aquariums up to 60 Litres
– Adjustable in three steps
– Easy attachment with a clamp bracket
Product Specification :
Rated voltage: DC 9V
Rated current:0.27 ±10%A\
Rated input power:2.8 ±0.5W
Motor revolution:3800RPM ±10%
Operating voltage:4V-9V
Operating temperature:-10°C — +85°C
Product size:100*75.5*82.5mm
Warranty : 1 Year
Warranty Details
1) Cooling fan warranty cover up to 1 year against manufacturing defects.
2) Warranty void for water damage on any device.
***Spare parts such as adapters are available to purchase upon request after the warranty period ends.
***We do not cover warranty for Chihiros products that are not purchased from us.
***Faulty products will need to be returned to us to inspect before claiming a warranty. Repair works will be performed which take times                 around 3-14 days or longer depends on the situation. Both postage charges cover by the buyer.