Product Description :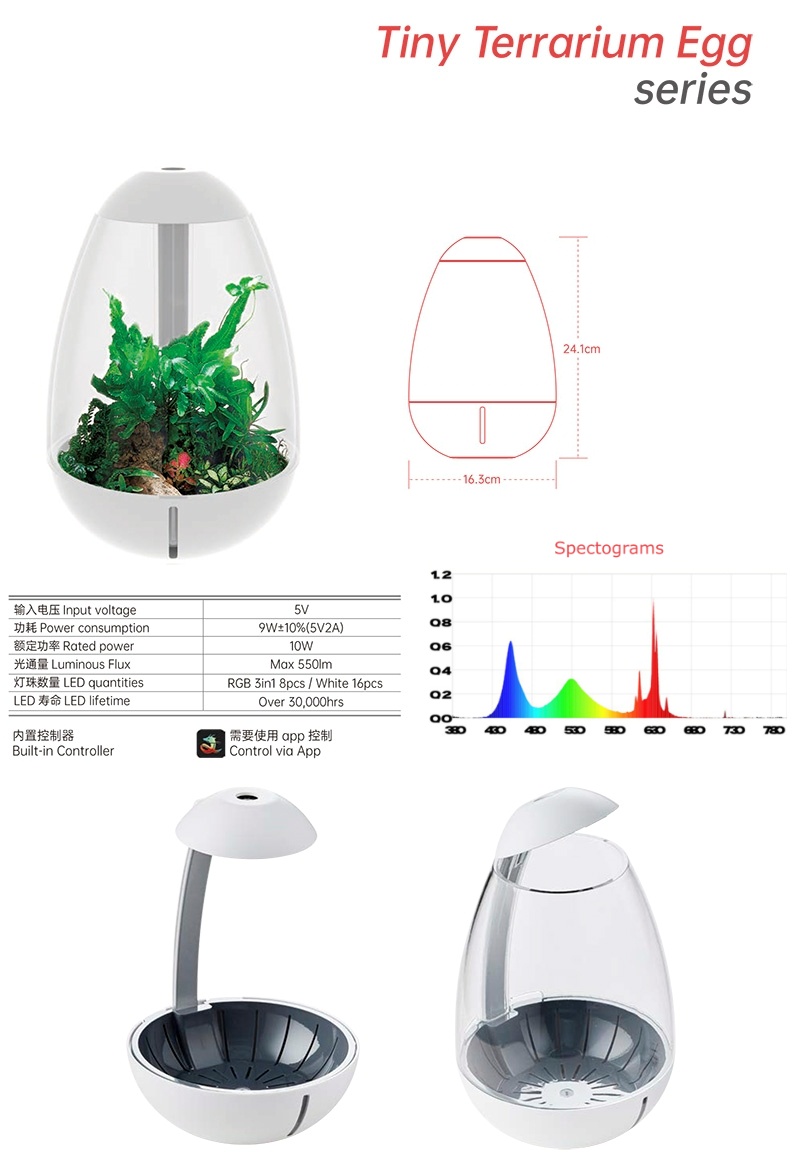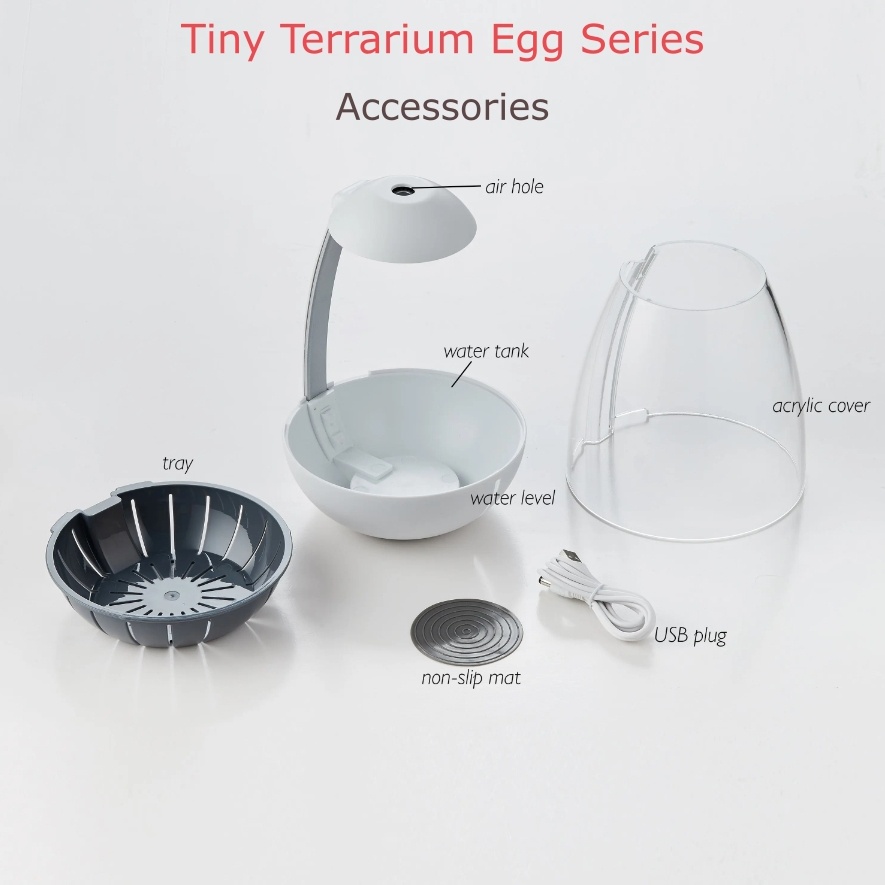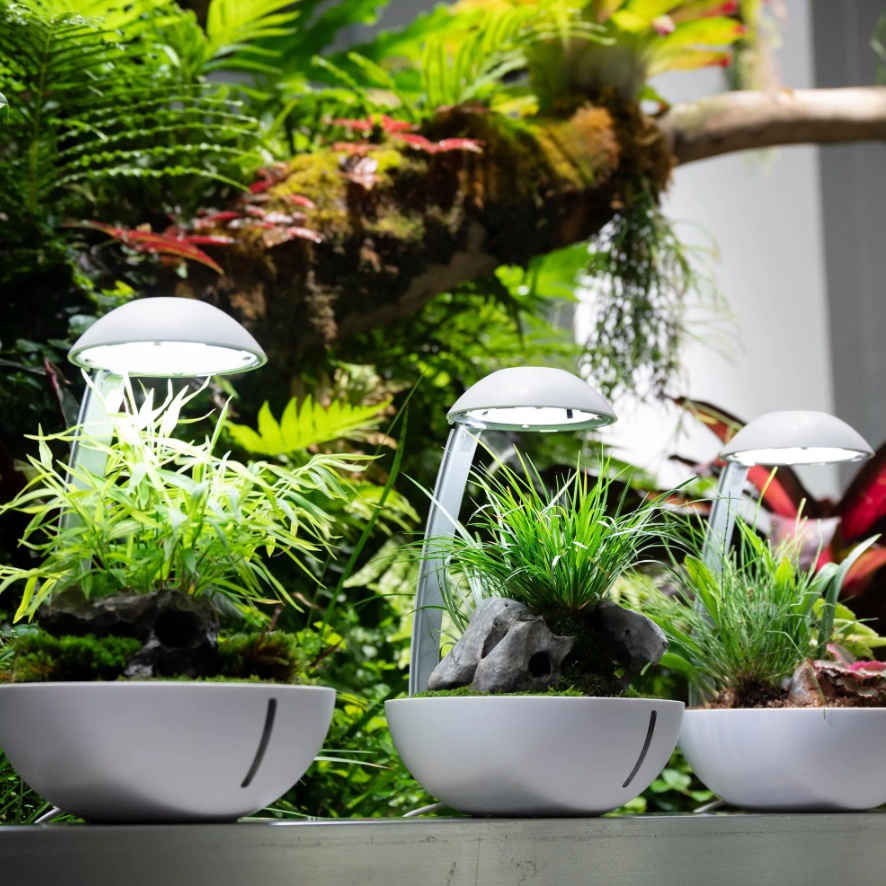 Product Description:
Beautiful, modern and stylish. The Chihiros Tiny Terrarium Egg is the perfect way to add some natural tranquility to your table. The built
in LED lighting helps the development of the planted plants while increasing the visual experience.
The egg is made with a crystal clear acrylic cover, under which moisture-loving plants and mosses can live in a great little closed microclimate, which can easily be kept at high humidity. Traditional houseplants can also be kept under the lights by removing the cover.
This unique set is operated using USB cable.
You can watch full video here: https://youtu.be/W1Se9784dCI
Packaging Includes:
– Chihiros Tiny Terrarium Egg x1 set
Product Specification :
Brand: Chihiros
Plug Standard: USB cable only ( not include USB adapter)
Input Voltage: 5V
Power Consumption: 9W
Rated Power: 10W
Luminance: Max 550LMLED
Quantities: RGB 3 in 1 / 8 pcs (Full Spectrum) | White 16 pcs
LED Lifetime: Over 30,000 hours (may vary depend on usage)
Operating Temperature Range: 0 – 35°C
Dimensions: 16.3cm L x 24.1cm H
Light Color: White
NOTE: USB Adapter is not included, please use 5V USB adapter, purchase separately if needed. [ Select T. Egg + Power Adapter ]
Warranty Details:
1) LED Light warranty cover up to 1 year against manufacturing defects.
2) Power adapter warranty covers up to 3 months against manufacturing defects.
3) Warranty void for water damage on any device.
***Spare parts such as adapters are available to purchase upon request after the warranty period ends.
***We do not cover warranty for Chihiros products that are not purchased from us.
***Faulty products will need to be returned to us to do an inspection before claiming a warranty. Repair works will be performed which take times around 3-14 days or longer depends on the situation. Both postage charges cover by the buyer.
Remarks: Functional tests will be run on this product before delivery, hence the seal of the product's packaging will be opened. Please leave a remark in your order if you do not want us to open the seal for functional test, and we are not responsible if the products arrive at you malfunctions.